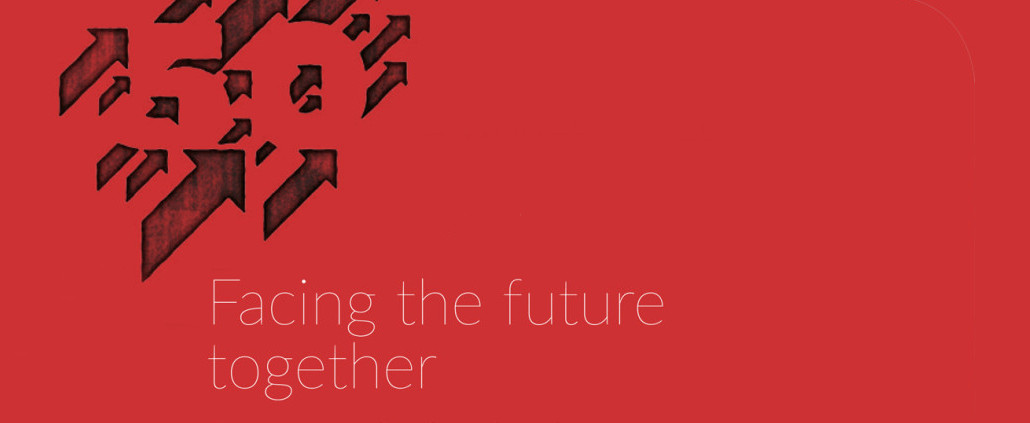 Barcamp 29.10.2015, 16:00 pm
Facing the future together – 50 years of political youth exchange
Willy Brandt Center , 22 Ein Rogel St, Jerusalem (Abu Tor)
On occasion of the 50th anniversary of the establishment of diplomatic relations between Germany and Israel" Willy Brandt Center invites you to take part in a BarCamp on political youth exchange between Israel and Germany. A BarCamp is an interactive form of presentation, in which you as participants decide how to shape this event. Invited are witnesses and activists from Israel and Germany – the pioneers of the first encounters in the 60s, activists of peace movements at the time of the Oslo negotiations and young people, who represent the political spirit of the new generation. Together we will to initiate a dialogue between cultures and generations!
https://willybrandtcenter.org/wp-content/uploads/2015/10/facing-neu2.jpg
686
1030
Cheb Kammerer
http://willybrandtcenter.org/wp-content/uploads/2015/09/Logo_WBC3_RZ_small.png
Cheb Kammerer
2015-10-12 13:56:27
2015-11-19 14:39:56
BarCamp 29.10.15 Facing the Future Together
23-24.10.2015
In order to cope with the upcoming societal challenges and to lay the foundation for sustainable peace, we need to produce and share innovative knowledge linking creative thinking and politics.
The team of WBC presents its current activities and invites you to take part in workshops and discussions on labor rights, natural resources, education and other current topics.
Um die bevorstehenden gesellschaftlichen Herausforderungen bewältigen zu können und die Grundlage für einen dauerhaften Frieden zu legen, brauchen wir neue Ideen. Wir müssen innovatives Wissen, kreatives Denken und Politik miteinander verbinden.
Das WBC präsentiert seine aktuellen Aktivitäten und lädt euch zur Teilnahme an Workshops und Diskussionen über aktuelle Themen ein.

23.10.15 Willy Brandt Center Jerusalem
Reception (open from 4 pm) and Concert (8pm)
Empfang (ab 16:00) und Konzert (20:00)
Ein Rogel St. 22, Jerusalem (Abu Tor)

24.10.15 Tantur Ecumenical Institute
Opening und workshops throughout the day (open doors 9:00, Start 10:00)
Offizielle Zeremonie und Workshops (ab 9.00 Registrierung, 10:00 Beginn)
HaRosmarin St., Jerusalem (Beit Safafa)
For further information please follow our updates.
https://willybrandtcenter.org/wp-content/uploads/2015/10/ac15.jpg
686
1030
Cheb Kammerer
http://willybrandtcenter.org/wp-content/uploads/2015/09/Logo_WBC3_RZ_small.png
Cheb Kammerer
2015-10-12 13:52:37
2015-11-19 14:40:36
23-24.10.2015 Annual Conference - Two Narratives - One Future
Die SPD-Fraktionsspitze hat das Willy Brandt Center besucht. "Für einige Gäste aus Deutschland ist es ein Wiedersehen", berichtet Die Welt aus Jerusalem. "Der Gang auf die Terrasse aber begeistert die alten Bekannten ebenso wie diejenigen, die zum ersten Mal hier sind. Das Willy-Brandt-Center in Jerusalem bietet einen weiten, faszinierenden Blick auf die Altstadt, auf Felsendom und, auf dem Ölberg, die evangelische Himmelfahrtskirche. Thomas Oppermann ist am Mittwochmittag mit 13 seiner Kollegen zu Gast im Willy-Brandt-Center. Im Jahre 1996 hatten die Jugendorganisationen der SPD, der israelischen Arbeiterpartei und der palästinensischen Fatah einen entsprechenden Vertrag unterzeichnet." Später sei auch der Nachwuchs der Meretz-Partei hinzugestoßen, notiert Daniel Friedrich Sturm.
"Am Mittwochmittag diskutieren junge israelische und palästinensische Politiker im Willy-Brandt-Center über den Stand des Friedensprozesses – wenige Stunden nachdem aus dem Gazastreifen eine Rakete abgefeuert wurde und Israel mit der Bombardierung terroristischer Stellungen reagierte. Die Gegenwart ist also plötzlich sehr präsent, die Parlamentarier stellen kritische Fragen mit versöhnlichem Tonfall." → Die Welt
http://willybrandtcenter.org/wp-content/uploads/2015/09/Logo_WBC3_RZ_small.png
0
0
Judith Klose
http://willybrandtcenter.org/wp-content/uploads/2015/09/Logo_WBC3_RZ_small.png
Judith Klose
2015-10-02 16:18:11
2015-10-02 16:18:11
Ein weiter, faszinierender Blick auf die Altstadt